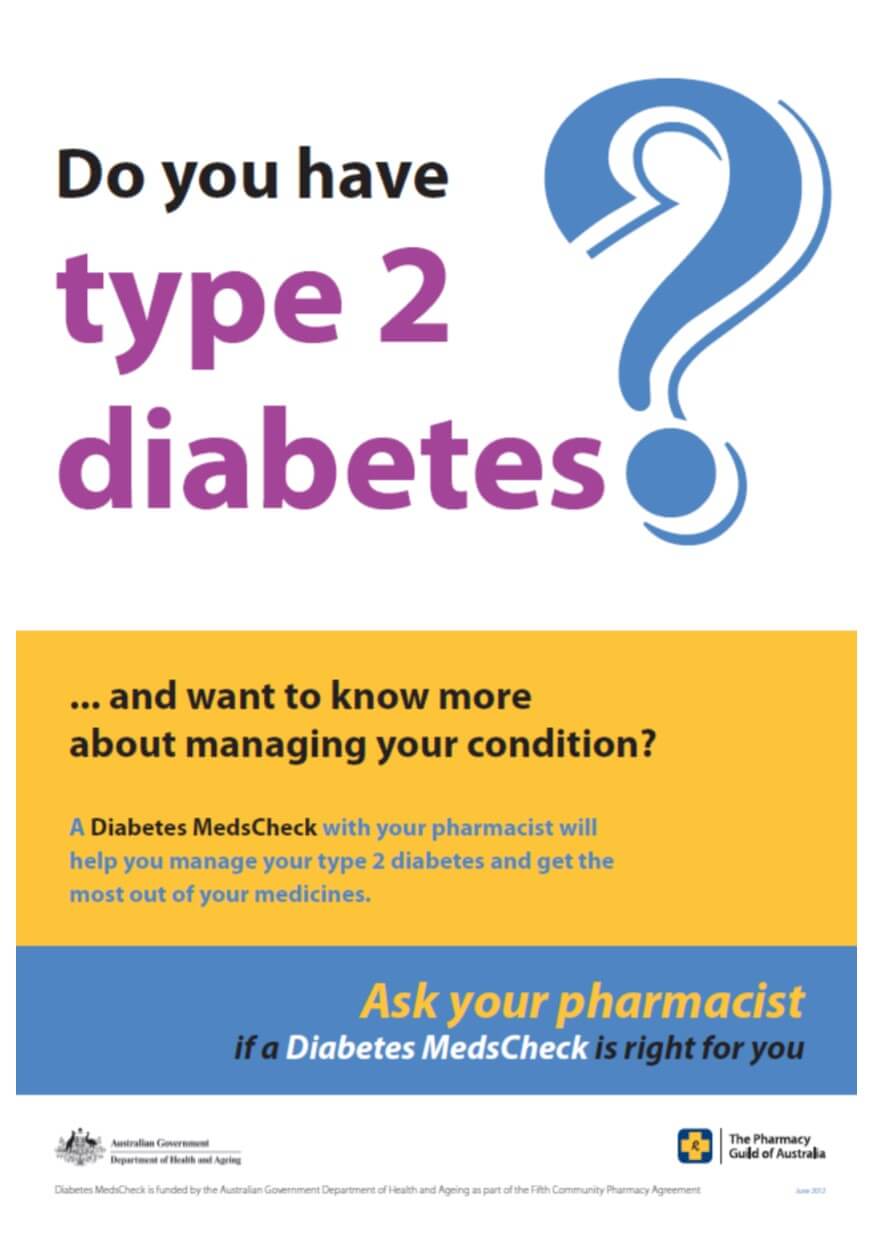 A Diabetes MedsCheck provides an uninterrupted, in pharmacy review of a patients medications, with a large focus on education and self management. This service is eligible for people with diabetes, that are taking 5 or more medications, and have not had a diabetes MedsCheck in the last 12 months.
It aims to optimise the patient's use of medications and effective monitoring of conditions, addressing lifestyle aspects and answering any questions you may have.
For more information, please come in store or call on (03) 5881 2233.